The 2024-25 season is now revealed
The Greek Passion
Martinů's The Greek Passion – an opera about a refugee crisis and the relevance of Christian values ​​– is the opera of the time. From being forgotten for decades, The Greek Passion is now staged all over the world, proving once again that the opera genre can help ask the most difficult questions. In Den Jyske Opera's production, Martinů's overwhelming music, with its huge choral elements, will also include real refugees in order to challenge the boundary between reality and fiction.
Madama Butterfly
Puccini's masterpiece is a true classic and one of the world's most beloved operas. With its immortal melodies, Madama Butterfly tells the tragic story of an irresponsible and self-absorbed American lieutenant who falls in love with a Japanese geisha. However, he fails to live up to his marriage promise and leaves her - without knowing that she is pregnant.
Despite being a legendary failure at its world premiere in 1904, Puccini's masterpiece has subsequently become a perennial success. It has been calculated that Madama Butterfly is staged on average once a day somewhere around the world.
Fête galante
'Fête galante' refers to the paintings that show the parties and excesses of the French nobility in the 18th century. In the popular Danish composer Poul Schierbeck's Fête galante, such a love fest gets out of control when Count René leads the young Suzon into the dark, and this has major consequences. Poul Schierbeck has the melodies for some of the most popular Danish songs but the masterpiece Fête galante is his only opera.
Anne Barslev will be the new Artistic Director at Den Jyske Opera
1st of May 2024, the 48-year-old opera director Anne Barslev will take over as the new Artistic Director at Den Jyske Opera.
Autumn 2023 at Danish National Opera
On 13th October in Odense, Danish National Opera has its premiere of the Danish opera fairytale The Raven, written by H.C. Andersen and J.P.E. Hartmann, as the sixth opera in The Danish Series. Here you will have the chance to enjoy a performance encompassing song, dance, and theatre, and which has been put together by a huge team of both Danish and international singers from around the country, together with the Chorus of The Danish National Opera and the regional orchestras. The Raven in directed by Philipp Kochheim and has its premiere in the birth city of Hans Christian Andersen, Odense on October 13. Performances of The Raven will be given between 13th October - 2nd December 2023. The Raven in directed by Philipp Kochheim and has its premiere in the birth city of Hans Christian Andersen, Odense on October 13.
Music: J.P.E. Hartmann
Premiere: 13th October 2023 in Odense Koncerthus
Tour: 13th October – 2nd December 2023
Musikhuset Aarhus: 29th November, 1. and 2nd December 2023
Orchestras: Landsdelsorkestrene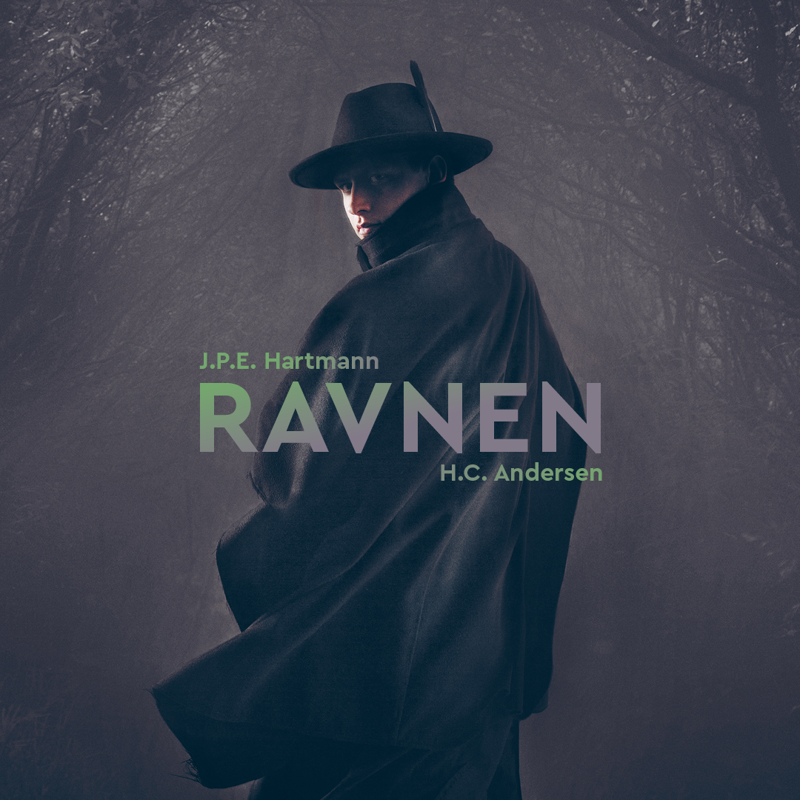 Plot: The Raven
Armilla is kept hidden from the world by her father, Norando. Driven by her vivid imagination and innumerable books, the young girl dreams of the world beyond her walls, which is forbidden to her. She disappears into a fantasy world inhabited by vampires and fortune-telling sea nymphs, where she dreams up a sorrowful prince who can only be rescued by her love:
After shooting a raven in the woods, Prince Millo is cursed by a mysterious monk: until he finds a pure-hearted woman who loves him unconditionally, he is condemned to live in constant pain. Prince Millo's brother Jennaro is certain that Armilla is this woman and kidnaps her across the sea. Armilla returns the love of Prince Millo, who seems to be in a trance. Meanwhile, Jennaro is warned by three sea nymphs that Armilla is not the right match, and an attempted murder in the bridal chamber is averted at the last moment. Her outraged father, Norando, who has pursued his kidnapped daughter, is placated by Armilla's great love for Prince Millo and lets her go.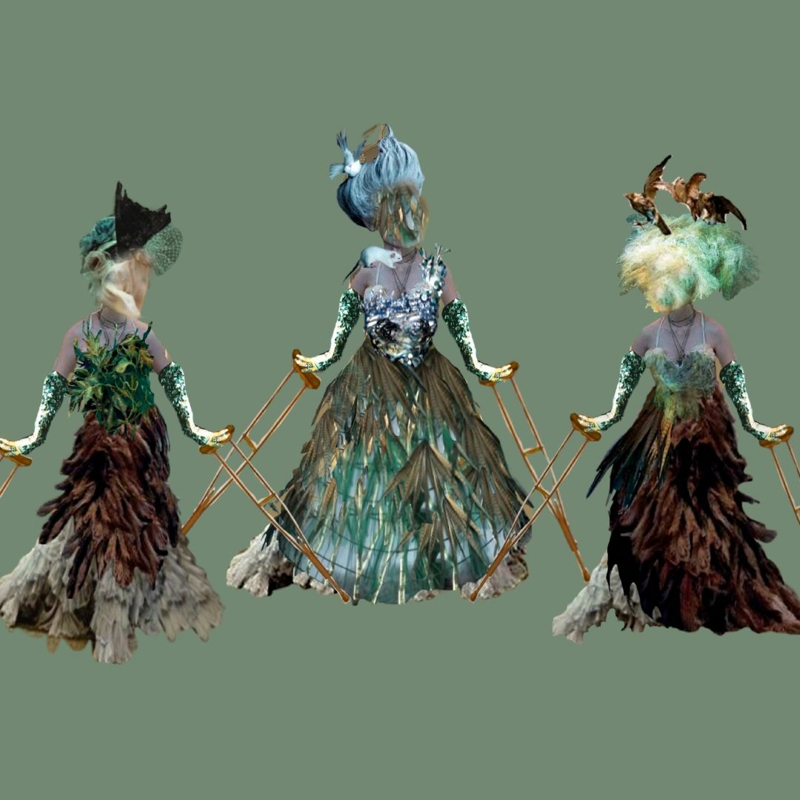 A few words from the director
Johann Peter Emilius Hartmann's oeuvre showcases some of the most beautiful, masterfully orchestrated and charmingly tuneful music ever written on Danish soil. And though some of his songs and his opera Liden Kirsten, are his only known works today, his Ravnen is significantly superior as the composition of a genius. Unfortunately, Hans Christian Andersen's libretto, though delivering some dramatic scenes, is - especially in the spoken dialogue – by far not on the same level and confuses with a sequence of stereotypical scenes, implausible situations and shallow characters. By today's standards, Ravnen seems absolutely unperformable, resembling a parody of the absurdities of 19th century musical theatre.
As we were nevertheless convinced that the gorgeous score deserves a revision, we decided not to halfheartedly adapt as much as possible and cut only the worst, but to give the whole plot a new angle: we would retain all the motives, all sung texts and the main personnel, but focus instead on the central character of Armilla (certainly a hidden self-portrait of the sexually isolated Hans Christian Andersen). And to develop her psychological dilemma even further, and tell the story entirely through Armillas perspective, we added some stunning excerpts from Hartmann's ballets Valkyrien and Thrymsqviden, quasi as short dance associations.
Armilla is the daughter of the loveless Norando, who is disappointed that she is a girl, and therefore unable to take over his business one day. Even worse, she is physically handicapped, and thereby unfit for the marriage market. Devoid of any female contact since her mother's death long ago (unlike her sister in spirit, Gilda from Verdi's Rigoletto), she is locked away in a small, windowless room, where she is tormented by faceless minions and thugs who work for her fearsome father. Without any chance to socialize or to discover her body in any way, she clings to her only companions: a pile of old books and her Japanese puppet. Fired by a vivid imagination, she dreams herself out of her bourgeois prison (in our production not per chance reminding the viewer of Hammershøi's empty apartments) and invents a world where she is beautiful, hale and engulfed in a romantic triangle. Similar to another famous sister in spirit, Wagner's Senta from The Flying Dutchman, she envisions a man, sick like herself, whom only her pure love can save from a dark curse: the curse of the dead raven...

Philipp Kochheim
Werther
Act one: Wetzlar, 1780. Charlotte has promised on her mother's deathbed to marry Albert. She does not love him but had come to terms with her fate until she meets the passionate Werther, who awakens her emotions.
Act two: A few months later. Charlotte has kept her promise and married Albert. Werther is meant to escort Charlotte's younger sister Sophie to a ball but seems unwilling. He is tormented by his feelings for Charlotte and finally storms out of the house. Albert realizes that Werther is in love with his wife.
Act three: Werther has begun to send romantic love letters to Charlotte, who realizes that she has married the wrong man. Sophie tries to comfort her. Nevertheless, Charlotte decides to keep her marriage vows and sends Werther away. In desperation, Werther asks for Albert's pistols, seeing death as the only way out.
Act four: Christmas Eve. Charlotte looks for Werther to try and prevent his suicide but arrives too late – he has already mortally injured himself. She confesses her love to Werther and kisses him before he dies. A Christmas carol is heard in the distance.
Music: Jules Massenet
Premiere: 1st February 2024 in Musikhuset Aarhus
Tour: 1st February – 11th March 2024 
Musikhuset Aarhus: 1st – 3rd February 2024
Orchestras: Landsdelsorkestrene